Summer is winding down, but not our important conservation work!
LightHawk Hats, Jackets and Shirts! NEW- We now have a store where you can show your LightHawk pride! Please make orders by September 22 if you'd like to pick them up at the Annual Meeting in Santa Fe.
Paper Airplane Contest: Did you hear? Submit your paper airplane design and it could be featured in our holiday letter! Learn more HERE.
Pipeline Flyover in Fracking Country
Flying over the Falcon Pipeline route in Pennsylvania. LightHawk is helping FracTracker note construction progress and any pollution violations. Photo Credit: Andreas Lauschke
Issue: A natural gas pipeline crossing PA/OH/WV is under construction, crossing drinking water sources, sensitive habitats, and nearing residential areas.

Why It Matters: The pipeline, opposed by local residents, will accelerate natural gas development in the region, and worsen climate change impacts. In Pennsylvania, inadequate natural gas regulations have led to contaminated drinking water, explosions, and sink holes which endanger people.
LightHawk Conservation Initiative: Safeguarding Freshwater Systems
What LightHawk Is Doing: LightHawk flew with FracTracker Alliance over the future pipeline's route, to document construction progress, identify violations and show the public where the pipeline will be in relation to their homes, schools, and drinking water.
Outcome: LightHawk's perspective will shed light on the pipeline process and encourage greater public participation in pipeline regulation. The aerial view makes oil and gas industry activities more transparent. Future flights will monitor changes as the pipeline progresses.
Learn More: Falcon Pipeline Monitoring Project
REGISTER NOW FOR OUR ANNUAL MEETING & FLY-IN
Make sure you have a spot at the party! PLEASE BOOK SOON, because area hotels are filling up quick due to a hot air balloon fest happening the same week. We have a block of rooms available, but they're going quick.
Meet the LightHawk Staff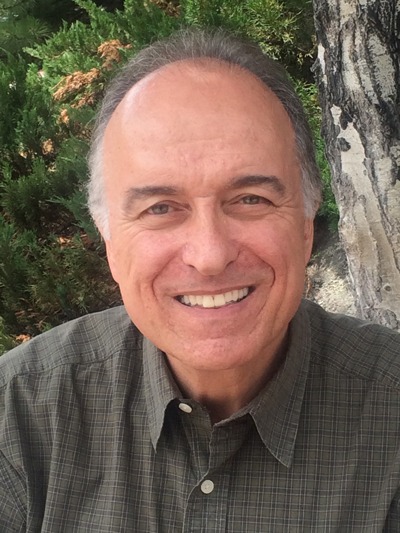 Bob Francella
Chief Advancement Officer
Bob is LightHawk's Chief Advancement Officer. What does that mean?
He advances LightHawk's mission by leading all fundraising and communications efforts.
He guides a team of five fundraising, marketing and data management experts.
Bob has spent his entire career working in earnest for nonprofit organizations, and is a lifelong champion of children's rights, animal rights, and protecting the earth. He has been successful as executive director, development and communications director for large and small nonprofit organizations. He has achieved recognition in the field as a Certified Fund Raising Executive (CFRE). He believes in the inherent goodness of people, and his career mission is Changing The World For Good.

His vision is that LightHawk's supporters know how much we appreciate them, and that we always listen to and learn from them. Bob believes that LightHawk's supporters, pilots and partners are committed to protecting the earth, and advance their conservation priorities through collaboration with us. He is grateful that our partners and supporters have made us the leader in conservation flying on the continent.

When not saving the planet, Bob spends time with family (including twin grandsons!), dear friends, and as a performing musician in acoustic and electric pop and rock bands.
LightHawk in the News
Amazon Prime/Newsy: Blowout

A documentary following American-produced fossil fuels from their production to where they end up across the world, and the impacts it causes.

E&E News: Trump Rule Muddies Oversight of Free-flowing Arizona River

A story on the San Pedro River of Arizona, threatened by changes to water rules.

RiversEdge West: Native Plant Restoration

A video on our partner's work to restore river habitat, featuring LightHawk footage.
LightHawk Photo of the Month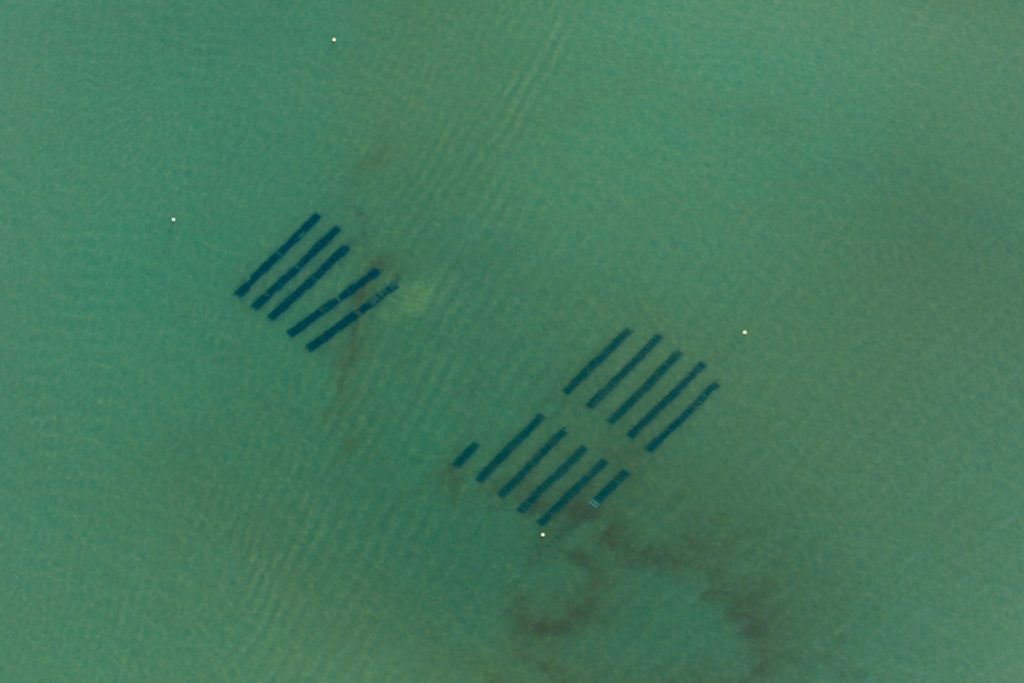 An oyster farm off Cape Cod in Massachusetts. This flight searched for the endangered North Atlantic Right Whale, one of the most endangered marine mammals, in the Stellwagen Bank National Marine Sanctuary. Keith A. Ellenbogen
Thank you for reading! And for those of you who are on social media, follow us on Twitter, Facebook and Instagram to see updates more often.