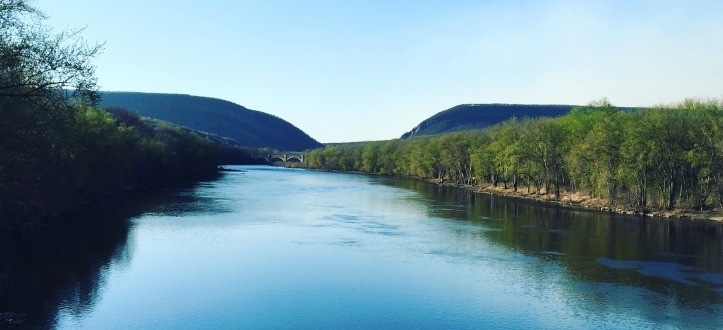 The Delaware River carries a heavy load.
Each drop of this river is reused 20 times. And while its footprint is less than one percent of the nation's land, it provides drinking water to five percent of the nation's population — more than 15 million people.
The burden, however, was once much heavier — the river ranked as one of America's most polluted rivers. But the Delaware has made a scrappy comeback.
LightHawk flies extensively in this area — some of the nation's most restrictive airspace — in hopes of easing the load the river has to bear. The view from above has illustrated this complex watershed, and spurred long-term action to improve water quality.
In the mountainous northern sections of the watershed, we focus on the land's ability to naturally and sustainably purify the whole watershed, working to increase forested buffers and create the conditions that allow wetlands to thrive.
In the tidal south, we help inform science of the critical balance of fresh and saline waters. This balance impacts the health of wetlands and thus the river's overall health, and its resilience to respond to sea level rise caused by climate change.
Flight is a great tool to illustrate the importance of on-the-ground work, said Sherri Albrecht, board member of The Land Conservancy of New Jersey, a partner who works to protect watersheds throughout New Jersey.
"We've preserved a lot of land, but there is so much more to do," Albrecht said. "The low flyover perspective is the best way to observe this, and will be a valuable opportunity for fundraising and education so we can continue to accomplish our mission."
We will continue to build extensive flight campaigns within critical watershed.