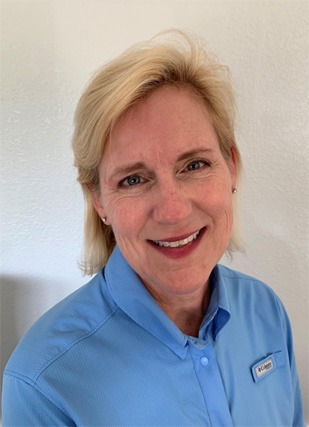 FT. COLLINS, CO, 16 March 2020 – LightHawk, the largest conservation flying organization in the country, welcomes Michele Rutledge as new CEO to lead the organization in its mission to inspire conservation action through the aerial perspective of at-risk and vulnerable ecosystems. Rutledge succeeds former-CEO Terri Watson who continues with LightHawk as a Volunteer Pilot and Advisory Council Member.  
Speaking on behalf of the LightHawk Board of Directors, Chair Lawrence "Bud" Sittig, called Rutledge an ideal leader to guide LightHawk's team of conservationists and skilled pilots around the country.
"Michele brings an extraordinary combination of professional experience, knowledge, and commitment to LightHawk's mission of protecting the nation's natural resources through the powerful perspective of flight," said Sittig. "The Board found her enthusiasm for LightHawk's core values and conservation strategy inspiring."
Rutledge comes to LightHawk with nearly two decades of corporate and nonprofit leadership experience including prior executive leadership with Wings of Hope, an international humanitarian aviation charity based in Missouri.    
Ryan Boggs, Chief Program Officer, weighed in, "Conservation flying is more important than ever for protecting landscapes, and Michele's strengths and background will dovetail neatly into our current initiatives. Under her leadership, we'll be able to strengthen all aspects of our program"  
The selection of Rutledge concludes a national search launched last fall and conducted with the assistance of DC-based DRi Consulting.  The comprehensive search process involved rigorous consultation with LightHawk constituents, Board Members, donors, and staff.