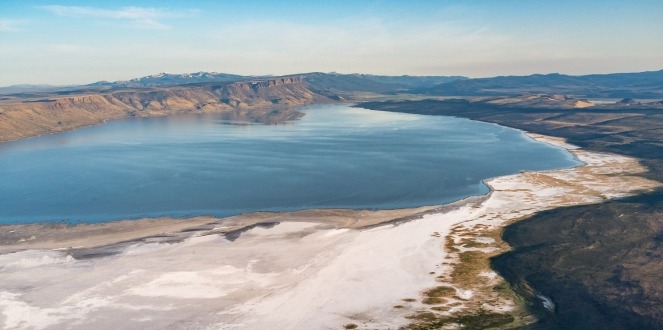 Join us in congratulating the following pilots on completing their first flights with LightHawk! We are so tremendously grateful for all of our pilots, especially those who are new to our family.

David Harris
Area: Torrance, CA
Date: 6/19/2017
Partner: Heal The Bay
Mission: This flight helped educate newly appointed Fish and Game Commissioner Anthony Williams. Mr. Williams serves on the Commission which has regulatory authority over sport hunting and fishing and commercial fishing. The Commission is also in charge of adopting and implementing marine protected areas (MPAs), a LightHawk flagship project. Heal the Bay, one of our partners based in Santa Monica, is the lead entity in the local county-wide MPA Collaborative, which works to promote the cultural, recreational, and ecological value of Los Angeles County's marine protected areas. "In about 45 seconds, we flew over (all the MPAs on the Palos Verdes Peninsula). This shows me how much is still unprotected," Williams told local media, surprised by the relatively small size of the hard-fought restricted fishing zones. "Our challenge is to continue to monitor and see what improvements can now be made."
Matthew Debski
Area: Ten Mile River
Date: 4/29/2017
Partner: The Nature Conservancy – CA
Mission: This flight was to fly an important donor of The Nature Conservancy over the Ten Mile River project. That project consists of more than 4,000 acres of easement-level protection and an integrated floodplain restoration program geared to quickly recover imperiled salmon. This flight was to provide the donor a compelling aerial overview of the project site and to convey the scale of the restoration effort by viewing portions of the Ten Mile River River watershed from the air. TNC's fundraising objective was met by the donor agreeing to accept a proposal for the conservation project showed to him that day. Dan Porter, ecologist at TNC said they "could not have arranged for such a comprehensive overview of the project without LightHawk."
Dan Marks
Area: Southcentral Oregon
Date: 5/8/2017
Partner: Oregon Natural Desert Association
Mission: This flight provided the Oregon Natural Desert Association the opportunity to raise awareness of lands they are hoping to protect as wilderness through aerial photography. The photographs will help form a robust image library that demonstrates why protective management in this area is a priority as the Bureau of Land Management reviews how they manage these areas.
Joe Stringer
Area: Gulf of California
Date: 5/22/2017
Partner: Centro de Investigación Científica y de Educación Superior de Ensenada, B.C.
Mission: This flight helped our partner discover the population dynamics of fin whales in the Gulf of California, allowing CICESE scientists to find clusters of the genetically-isolated whales. Threatened by increases of boat traffic, potential mining development, and climate variability, it is important to monitor these whales' population as they are a unique genetic resource. Evidence suggests the species declined from 1996 to 2004, but stabilized until 2013. Aerial monitoring allowed CICESE to confirm population estimates and to determine which areas are important to the whales in this season of the year.
Richard Rodgers
Area: Northern Rockies – Montana
Date: 3/22/2017
Partner: Friends of the Bitterroot
Mission: We have been flying to support our partners at Friends of the Bitterroot for more than 15 years. This particular flight was in support of protecting the Sapphire Wilderness Study area and its important biological corridor. The flight allowed our partner to monitor motorized recreation in the Sapphire Wilderness Study Area, finding that snowmobiles were not being used in this typically high-use area, an encouraging sign.
Joe Keeton
Area: Southern Rockies – New Mexico
Date: 5/25/2017
Partner: New Mexico Land Conservancy
Mission: We flew with the New Mexico Land Conservancy to monitor 15 conservation easements — a task which would normally take 4-5 days on foot. The flight also helped capture photos and video of this area for fundraising efforts and to see if LightHawk could become a long term tool for monitoring areas within their conservation portfolio for the long term. This flight also helped strengthen the conservancy's planning process as they are currently developing a strategic plan for the region.
Paul Mattson
Area: Southern Rockies – Colorado
Date: 11/30/2016
Partner: Wildlands Restoration Volunteers
Mission: We flew our partner the Wildlands Restoration Volunteers, a Colorado-based non-profit that engages thousands of volunteers each year in stewardship and restoration of public and protected lands. This particular flight was to visit several key WRV project sites and to convey the scope and scale of the landscape's geographical breadth and diversity to a few of WRV's donors.