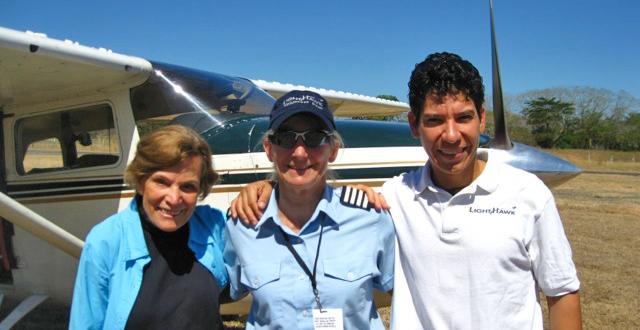 This week, Armando Ubeda, Mesoamerican Program Manager for LightHawk traveled to Costa Rica as part of an expedition to promote the conservation and governability of the Central American Dome. LightHawk is in Costa Rica supporting this initiative led by MarViva, donating flight to the expedition and helping raise the profile of this effort.
The Central American Dome is an area just offshore from Costa Rica which boasts high productivity where cold water wells up from deep ocean areas to float just below the warm surface layer. This nutrient rich marine area is of great importance to critically endangered leatherback turtles. It also supports commercial fisheries and provides carbon sequestration in the ocean, playing a fundamental role in the mitigation of climate change.
While in San Jose, Ubeda attended a press conference held at the offices of MarViva packed with local media, local and regional non-governmental organizations (NGOs), and several government representatives. Notably, the Minister of the Environment, Dr. Rene Castro pledged that the government of Costa Rica is in favor of protecting the Central American Dome. Dr. Sylvia Earle from Mission Blue was also in attendance and announced that the Dome had been declared a Hope Spot.
It is our hope that more organizations and the governments of other regional nations join the effort to protect the Dome, a special place that is critical to the health of the oceans and the coastal communities of the region.