Thank you for donating to LightHawk. We know Dad will love your gift!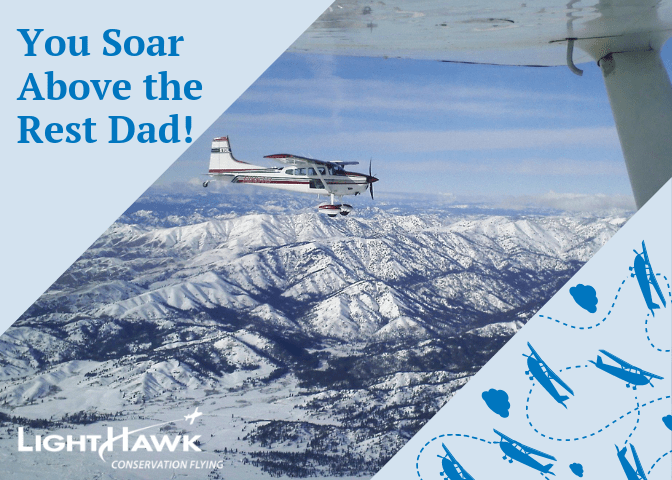 Just print the PDF and fold the paper in half to create your card.
Need ideas on what to say in the card? How about:
Since you have everything, I wanted to give you a gift that gives back. LightHawk is a conservation organization that uses planes to accelerate positive outcomes for the planet. They transport endangered species, conserve landscapes, safeguard rivers, and protect oceans and coastlines. All with a sense of adventure, which seemed fitting for you.
Thank you for making a donation, and we will send you and Dad a receipt shortly! Link for card downloads will also be included in your emailed receipt.